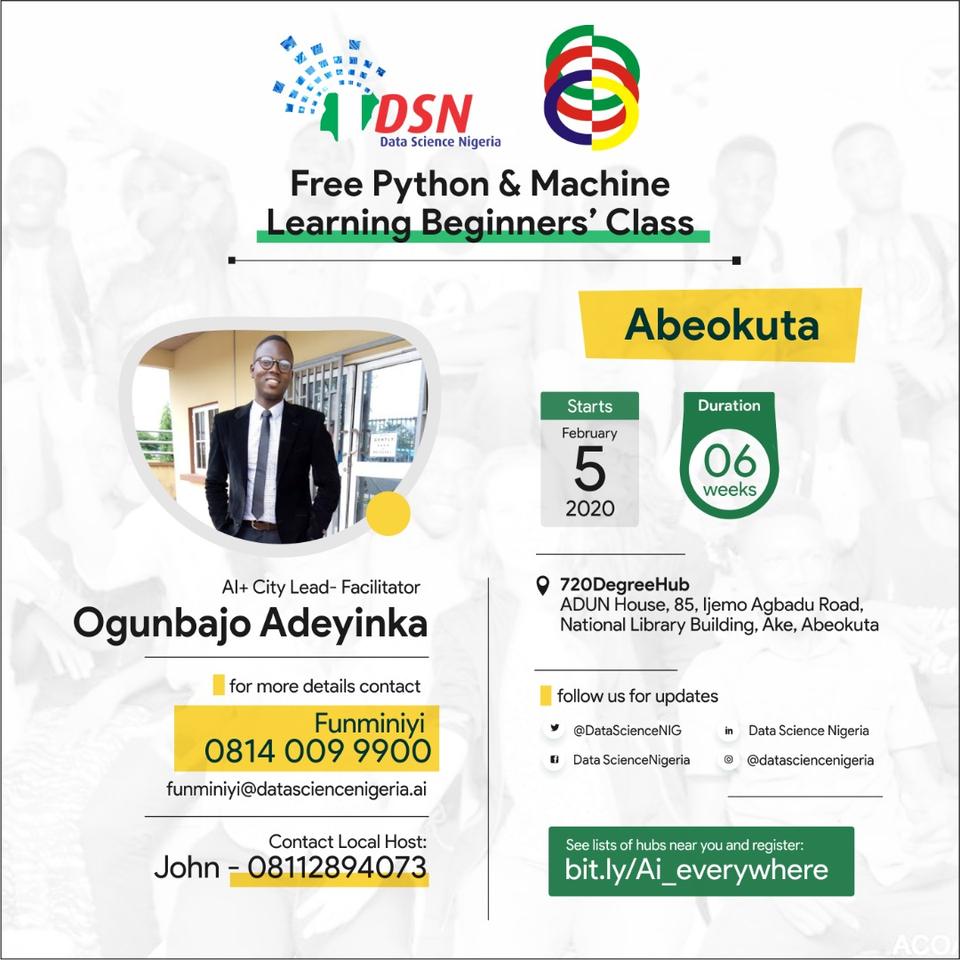 29 Jan

720Degree Hub Partners with Data Science Nigeria to Train 100 Early Stage Artificial Intelligence Experts in Ogun State

Exciting news in the world of technology education as 720Degree Hub, a pioneering tech education and innovation hub, joins hands with Data Science Nigeria, a leading data and artificial intelligence initiative, to launch a groundbreaking program in Ogun State. The collaboration aims to train 100 early-stage Artificial Intelligence (AI) experts, propelling Ogun State into the future of AI and data science.

In an age defined by digital transformation, the demand for AI and data science expertise is soaring. The partnership between 720Degree Hub and Data Science Nigeria signifies a monumental step towards nurturing talent and fostering innovation in Ogun State. This initiative underscores the commitment of both organizations to empower individuals with the skills required to excel in the ever-evolving tech industry.

The training program, tailored for early-stage AI enthusiasts, will cover a spectrum of AI and data science topics, providing participants with a solid foundation in machine learning, data analysis, and AI applications. Participants will gain hands-on experience, honing their skills under the guidance of experienced mentors and instructors.

By bringing this cutting-edge program to Ogun State, the partnership aims to tap into the immense potential of local talent. The trainees, after completing the program, will be well-positioned to contribute to the global AI community while fueling innovation and job creation in Ogun State.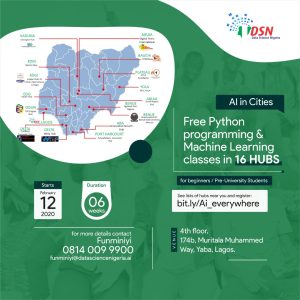 This partnership showcases the power of collaboration in addressing the growing need for AI and data science expertise. It aligns with the Nigerian government's efforts to harness the potential of AI and emerging technologies as part of its economic development strategy.
The program is not only a significant step towards a brighter tech future for Ogun State but also an embodiment of 720Degree Hub and Data Science Nigeria's shared vision of fostering talent and driving innovation in Nigeria. With the training of 100 early-stage AI experts, this partnership promises to ignite the flames of innovation and progress in the heart of Ogun State.
As the program progresses, we can expect a transformative impact on both the local tech community and the broader technology landscape. The collaborative effort of 720Degree Hub and Data Science Nigeria represents a beacon of hope for those seeking to explore the limitless possibilities of AI and data science.